The below tutorial will show how to create custom availability settings to include hours and custom date ranges.
Scenario
Bookings should
Only be available on Mondays 8:00 AM to 4:00 PM
Not be available on September 22nd, 2014
Bookable product configuration
Go to: Product > Add Product
In Product Data, select Bookable product
Set the Booking duration to "Fixed blocks of 1 Hour(s)"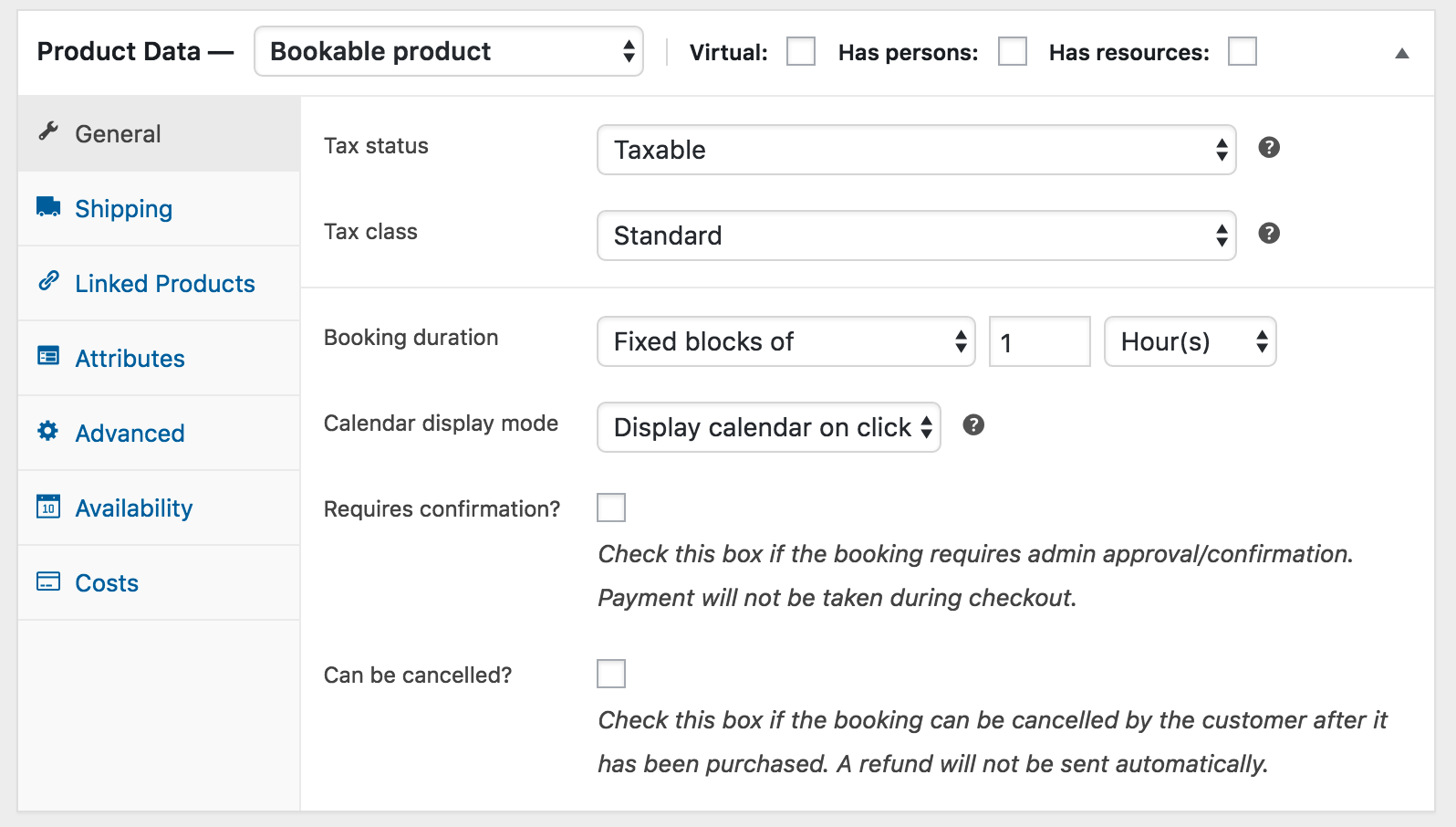 Availability settings
All Dates are not-available by default
First block starts at … 8:00 AM
Range type

Monday | From: 8:00 AM | To: 4:00 PM | Bookable: Yes
Custom Date Range | From: 2014-09-22 | To: 2014-09-22 | Bookable: No
If you were to view this at its current state, you will not see any available dates for booking. A combination of Custom Date Range along with Time Range will require that you also add Range of Days.
Range type:

Range of days | From: Monday | To: Monday | Bookable: Yes
The order of which these are displayed will also need to be changed so that the Custom Date Range is below.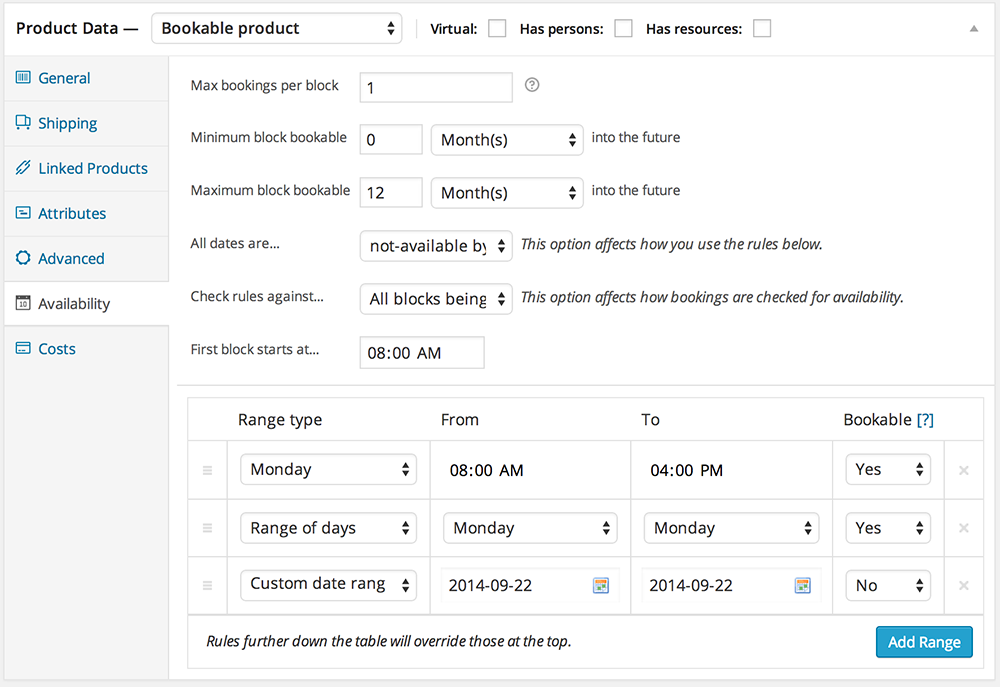 Customer view
The customer will see this the availabitity option: