The Cheque gateway is a payment gateway that doesn't require payment to be made online. Orders using Cheque are set On Hold until payment clears outside of WooCommerce.
You, as the store owner, should confirm that cheques have cleared before processing orders in WooCommerce. It's important to verify that you are paid before shipping an order and marking it Complete.
For more information, see Managing Orders.
Setup
1. Go to: WooCommerce > Settings > Checkout > Cheque
2. Configure your settings:
Enable/Disable – Enable to use. Disable to turn off.
Title – Choose the title shown to customers during checkout
Description –Add info shown to customers if they choose Cheque
Instructions – Explain how to pay by Cheque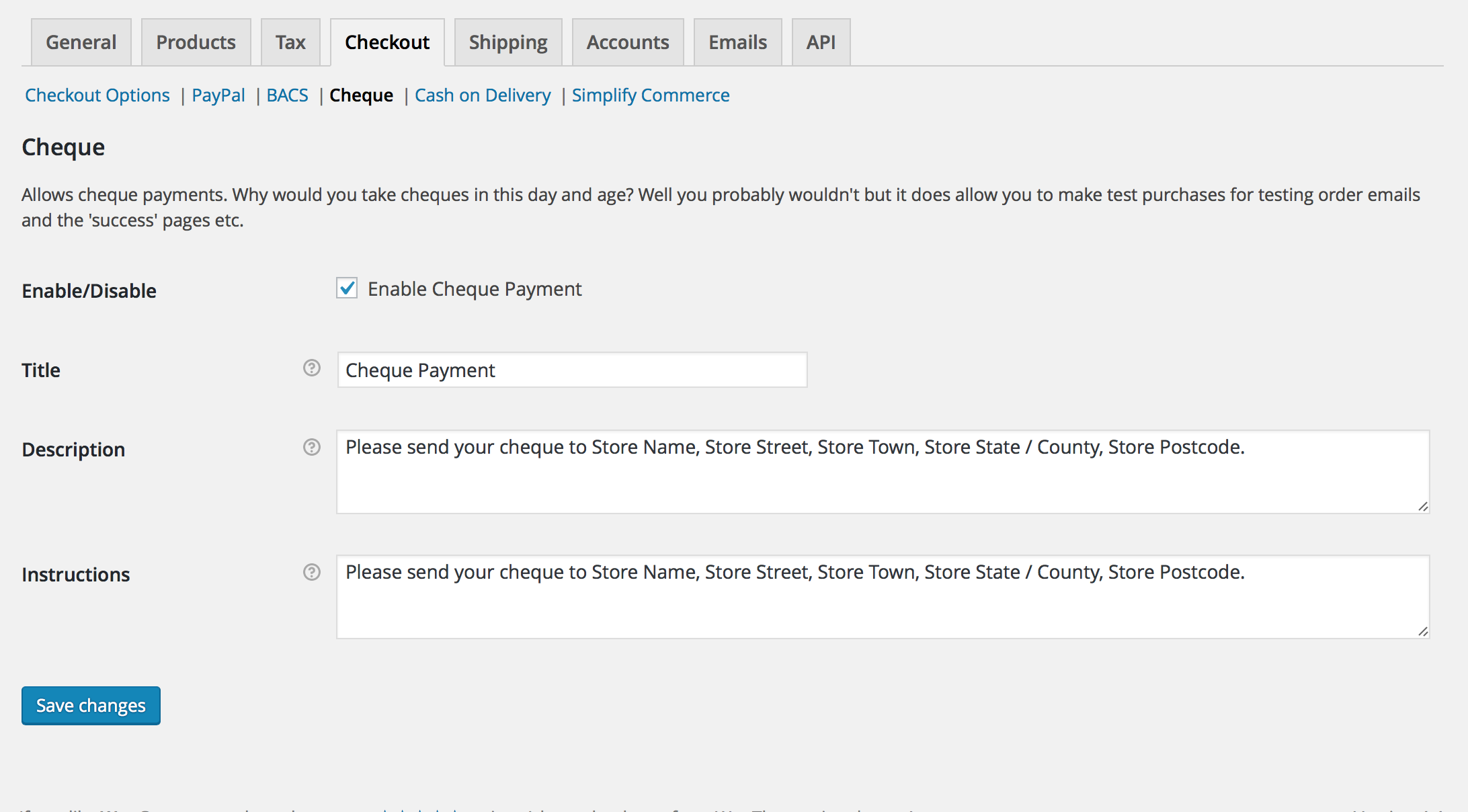 3. Save changes